753 DAIRY ASHFORD RD.
HOUSTON, TEXAS 77079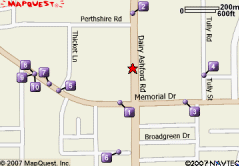 SwapTop Came Saw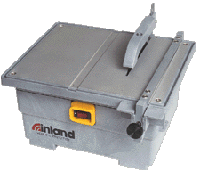 The SwapTop™ Came Saw is the all purpose, full-size, full feature table saw for all your stained glass, and hobby projects. It's able to professionally handle large scale projects but precise enough for fine detail work. Imagine cutting metal cames including zinc and copper, plastics, and some woods on a saw that can also cut tile, ceramics, glass, stone, and more.

Key Features:
Sturdy and Accurate
The Aluminum surface is sturdier, longer lasting and won't corrode when used wet. With the included fence you make more accurate cuts so projects will fit better.

Large Work Surface
The 10" x 12" work surface provides plenty of work space for your larger projects while taking up a small portion of your work bench.

Quick and Easy
No hassle product assembly takes only minutes. Operation is easy and straightforward. Changing blades takes only minutes.

Use Wet or Dry
The SwapTop™ Came Saw comes with the 6 1/2" General Purpose Blade for dry sawing non-ferrous soft metals, plastics, and some woods. Use it with the optional WoodCut™ 6 1/2" blade for dry sawing most woods and wood composites. Use it with the optional 6 1/2" Diamond Coated Blade to wet saw tile, stone, glass, and other mineral based materials.

Converts to Router/Shaper
The SwapTop™ Came Saw quickly and easily converts to a wet or dry shaping tool. The motor is encased in a cleverly designed base that allows it to operate with the motor shaft either vertically or horizontally. You can add the other option whenever you want by purchasing the conversion kit. The SwapTop™ Came Saw does the work of several individual machines at a fraction of the cost and frees up your work space.

Available in 115V and 240V
The SwapTop™ Came Saw is available in 115V and 240V versions. Go to the plug identification chart to find the voltage and plug type for countries around the globe.
Saw stained glass metal cames.

Make clean, tight joints on all your metal came projects.

Make precision cuts for professional results.

Create custom wood projects and parts.

Use for hobby or home.
SwapTop™ Came Saw
Includes: Motor unit, base, table housing with metal table insert, 6 1/2" General Purpose blade, blade guard, blade arbor, fence, and instruction guide.

Two Year Full Confidence Warranty

Size: 12" wide x 10" deep x 6.75" high

Motor Unit
Motor Type: Permanent Magnet AC
Torque: 31 oz.-in. (.213 N/M)
RPM: 2800

Available in 115V and 230/240V
Optional Accessory Items:
Replacement Blades:
o 6 1/2" (16.51 cm) General Purpose Blade (24TPI*, Flat Teeth)
o 6 1/2" (16.51 cm) WoodCut™ Blade (10TPI*, Offset Teeth)
o 6 1/2" (16.51 cm) DiamondCut™ Blade
*TPI = Teeth Per Inch

SwapTop™ Router / Shaper Conversion Kit: Includes: Reservoir top, reversible grid surface, 1" (WB-9) Diamond Bit, BitSert™ with splash guard and complete instruction guide.

MagnaShield™: A clear acrylic face shield with a precision magnifying lens molded in for viewing intricate and small details.

FaceShield™:A large clear acrylic face shield for added eye and face protection.

GrinderStation™: A free standing, three sided washable vinyl surround that helps contain overspray.

MagnaLight™: A portable, adjustable light with swing-away magnifying lens.

MotorShaft Lubricant™: A Teflon based lubricant that prevents tools from seizing on the motor shaft.

DiamondCoolant™: Add to the water in your reservoir to decrease friction, increase grinding speed and increase the life of diamond bits.

Water Drip AddOn™ Kit: For use with diamond blades and bits. Includes wire frame, water reservoir with lid, coolant hose and adjustment screw.




And much more...