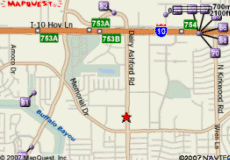 753 Dairy Ashford Rd.
Houston, Texas 77079
About American Stained Glass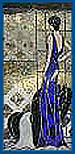 A Working Studio
More Than 20 Years Experience
Expert Artists, Craftsmen, Instructors
American Stained Glass has been in business in Houston, Texas for more than 20 years. They are current members of the Art Glass Supplier Association and past members of the Houston Glass Dealers Association. Their expert knowledge of stained and art glass helps thousands each year.

Supplies and Equipment
If you need it for your stained glass project, we have it! We stock a massive inventory of stained and art glass produced by more than 12 manufacturers. Our bevel and bevel cluster inventory is extensive and includes the complete Glassmith Studio (GST) and Hi-Lite lines. We carry hundreds of patterns, books, and pattern books. Our selection of tools, equipment, and supplies makes us one of the largest in Houston. American Stained Glass is truely the one-stop you'll need for all your art glass project needs.
Classes
Need help learning a technique? American Stained Glass can help! We offer conveniently scheduled classes in our studio, as well as at several community colleges in the Houston area. We can teach you beginning, intermediate, or advanced techniques.
Our Artists


Our artists are among the best stained glass crafters. We proudly display and sale our artists' and students' work. If you need an artist for a custom, original piece, let us know!
Gift Items
We carry a wide variety of stained glass gift items which are quality crafted from manufacturers across the USA and around the world. Our inventory is always changing so come to the studio regularly to see the new items. We try to always have a good selection of suncatchers, angels, garden stakes, and figurines, as well as table and floor lamps.