"New Location"

14028-A Memorial Dr.@Kirkwood
Houston, Texas 77079
281-558-6530

Located in the Heart of
"The Energy Corridor and Memorial"
Beginning Stained Glass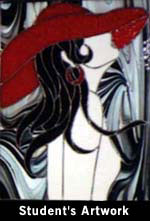 Beginning Stained Glass Classes are offered Weekdays and Saturdays. They are taught in a four (4) week format, meeting for one 2-hour session each week. Class Size is limited to provide each student with individual attention. Call (713) 932-1105 to register today and reserve your seat.
During This "Hands On" Course You Will Build a 24"x24" or Larger Stained Glass Panel/Window Completely From Beginning to End

In This Class You Will Be Taught:
Tuition,Plus Tools and Glass
PLEASE, CALL 713-932-1105 FOR INFO.
Intermediate & Advanced Stained Glass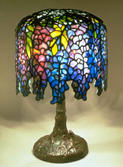 Intermediate and Advanced Stained Glass Classes and Seminars are offered Weekdays and Saturdays. These classes include advanced techniques and skills, such as Tiffany Lamp, Stepping Stone, and Mosaic construction.
Class Size is limited to provide each student with individual attention.
Please call 713-932-1105 for intermediate and advanced class schedule and more information.
Other Classes Offered
Angels

Tiffany Lamps

Decorative Soldering

Mosaic Stepping Stones

Stained Glass Boxes

Glass Mosaics

Glass Cutting

Lead Came Construction

Mini-Lamp Construction

Picture Frames

Panel Lamps

Seasonal Workshops
Let us show you how to Create In Stained Glass
A Hands-On Experience In A Real Stained Glass Store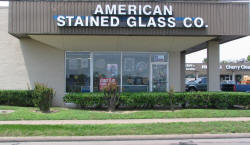 753 Dairy Ashford Rd.
Houston, Texas 77079
One Block N. of Memorial Dr. at Perthshire
ARMSTRONG GLASS



Just Click On Glass To Order On Line....
All Prices Are Subject To Change Without Notice
Call For Pricing.




Accept MasterCard and Visa!
, American Express, And Discover SHIP WORLDWIDE!

Home | Classes | Slideshow | About ASG
Gifts | Glass | Supplies | Bevels | Books | Patterns | Site Map
© 2003-2013 American Stained Glass Company. All Rights Reserved.