AMERICAN STAINED GLASS CO.

Mon. thru Fri. 10am-6pm
Sat. 10 am-5 pm
Closed Sundays
Warehouse
1919 W. Sam Houston Pkwy. N. #504
By Appointment Only!

281-558-6530

Warehouse
713-932-1105

margeasg2@aol.com
jimmyasg1@aol.com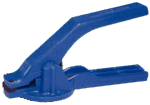 Nick's Grinders Mate
Grind faster, more easily and more accurately than ever before!


Kokomo Opalescent Glass is the oldest manufacturer of opalescent and cathedral stained glass in the world.
PRICES ARE SUBJECT TO CHANGE WITH OUT NOTICE
ALL SALES FINAL
We suggest that you always check your shopping cart to make sure , you have ordered what you intended to order, before submitting your your order.
NOT RESPONSIBLE FOR TYPOGRAPHICAL ERRORS



Accept MasterCard and Visa! SHIP WORLDWIDE!






© 2002-214 American Stained Glass Company. All Rights Reserved.